FedEx to Buy TNT – A Hidden Message For Search
Rumour has it FedEx are buying TNT, but #4PsEye was drawn to a more interesting nugget in the BBC article and what brands could learn from it when it comes to their search presence...
The BBC mentioned today that FedEx is planning to buy up Dutch rival TNT Express for some suitably mad volume of dollars in order to expand its European operations. This caught my eye – not because I do a lot of business posting or parcel-sending, but more from the notes in the article about a "weak European market for business package deliveries." In fact the piece closes on a rather grim note:
"TNT warned in February that it expected adverse trading conditions to continue in its main western European markets this year, as it reported a €196m annual loss on revenues which fell 3.2% to €6.6bn."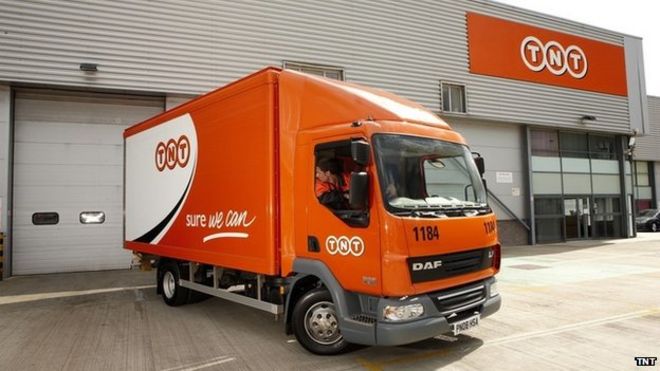 Being a search-orientated bod, I'll admit my curiosity was piqued by this. With the rise of electronic communication it isn't particularly surprising that less general business post is circulating in the hands of couriers, but surely 3D printing hasn't yet progressed to a point where you can practically send someone a parcel via email (not unless you're lucky enough to work for NASA, anyway).
TNT's site is actually not bad-looking at all, if you don't mind the vivid shade of orange their brand uses. The homepage is responsive, although sadly not the rest of the site for some reason, and pretty thoroughly international although no sign of rel alt hreflang tagging which could be causing some big problems as so many site versions are duplications in English. Maybe they've done it via their XML sitemaps instead?
Hmm. The rest of the site – the non-responsive bit, which seems to be everything apart from the homepage that appears after you select your country, offering one of the worst examples of mobile UX I think I've ever seen – is pretty poor in fact. It is pretty clear what TNT do for a living, but the content is all over the place and I'd be willing to bet that their organic search footprint is a bit rubbish.
Let's have a look at that shrinking market, shall we?
There are definitely some trends visible here – the business specific courier and post market has visibly dropped. There isn't even sufficient volume around things like "business parcels" to notice a trend either way, which says it all really.
Here's a thing however – and right in line with ol' Google Hummingbird, focusing on user intent rather than particular keyword.
Trying out some more terms based more around the parcel/package angle reveals some fluctuations rather than a clear upward trend, but certainly no sign of an enormous market slump. Here's something interesting though.
Hardly a comprehensive market analysis, and (shock) I'm hardly a specialist in international package logistics, but it seems like what's going on here is less market shrinkage and more a shift in how people perceive and search for these sorts of companies. With conversational search on the rise, people search for solutions rather than services – fewer bodies are after a "parcel courier" or similar but plenty of people want to know how and where to "send a parcel."
Yodel, Hermes and Parcel Force still seem to be doing all right – and oddly enough they've taken the focus off couriers and post towards those action-type queries like "send a parcel" or "parcel delivery." Maybe the old speedy couriers need to focus more on what their audience is doing (and looking for), putting the focus back on their users (and their users' experience) rather than keeping it on themselves.
The lesson to learn? Don't think "what do we sell?" or "how should we name/classify our company?" – instead ask "what do we do for visitors?" and "how do we make life easier for people?" The answer to those questions, not your strap line or brand or marketing blather, is your USP and most important message in 2015.
4Ps isn't just another London SEO agency. To discuss how SEO and content are evolving together in order to keep pace with new developments in user interaction and search algorithms, give us a call on +44 (0)207 607 5650 for a no-obligation coffee and chat about data, marketing and user behaviour across all inbound channels.